Own only what you can carry with you; know languages, know countries, know people. Let your memory be your travel bag.

-Alexander Solzhenitsyn.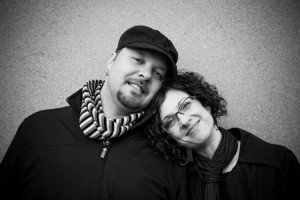 I'm not really sure when it all began. What I do know is that for about as long as I've known my sweetie she's professed a very public desire to travel – to Africa in particular. Not just as a tourist, but to engage with its people and wildlife, hands deep in its rich red earth. So when I got down on my one good knee to ask her to marry me, I knew what had to be done.
In September 2011 we left on a journey covering more than 24,000 miles round trip to Africa and back to fulfill Kim's wish – a desire I've come to hold close to my own heart as well. While our final week was spent in South Africa's Sabi Sands Game Reserve on the outskirts of Kruger National Park, our first few weeks were spent volunteering for a lion conservation program in Zimbabwe. In the 1940s it was estimated that over 450,000 lions roamed Africa. In 1975 that number was estimated to be 200,000, and in 2002 two studies were conducted estimating the total lion population across the entire African continent to be at 23,000. (Here's something to help give you an idea of what exactly is in that number.) Lions, along with elephants and rhinos, and many other of Africa's iconic species, are sadly and needlessly being killed – a result of human-widlife conflict, rampant poaching, and ever-dimishing land resources. We were deeply honored to spend our honeymoon working to help conserve these magnificent and noble species, and we very much support and encourage the work of organizations who have dedicated themselves to helping save these wonderful animals.
We returned again to Africa in 2012 to continue our conservation work, this time traveling to Zambia as well as Zimbabwe. Along the way we realized the profound love we have for not just the animals we worked with and the places we visited in Africa, but for people, places, and wildlife the world over. Know languages, know countries, know people. After returning from that second trip we decided it was time to change the format of our blog to make it more inclusive of our broad passions so we could better share the music, the food, the art, the travel and, of course, the wildlife and the conservation. Among the latter was a trip to Thailand in late 2013 to volunteer at Elephant Nature Park and Boon Lott's Elephant Sanctuary. As with lions, we have been deeply humbled by the beauty and intelligence of elephants and feel strongly drawn to the cause of defending them.
In these pages we hope to share our journeys with you wherever they may find us – explain our motivations, document our preparations and travels, and relive our experiences. When traveling we don't expect to have much internet connectivity, nor do we particularly want to keep our attention glued to a keyboard when instead it should be immersed in our immediate surroundings. So be patient with us while we're away. As always, we promise to come back with stories and more than a few pictures to share.
Our journey into marriage may have begun with a promise now fulfilled, but our honeymoon adventures continue here.